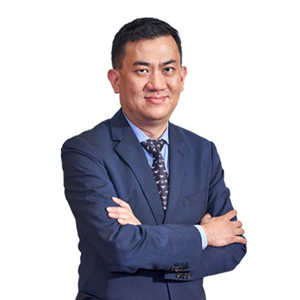 Calvin Chiu


Chairman of the Hong Kong Retirement Schemes Association (2022-2023)
I am extremely honoured to serve as the Executive Committee Chairperson of the Hong Kong Retirement Schemes Association (HKRSA). I am fully committed to working closely with the Executive Committee members and stakeholders to ensure the successful execution of HKRSA's vision and mission. On behalf of the Association, I would like to express our sincere gratitude to all of our sponsors and members for their continued support. A special thank-you to our subcommittee and taskforce members who graciously volunteer their time to HKRSA.
HKRSA is an organization dedicated to leading and promoting sustainable and better retirement outcomes through empowerment, advocacy and sharing. We work closely with the Government, regulators, corporations and industry experts to promote retirement planning as well as best practices, corporate governance and professionalism in the industry. We also carry out regular research and discussion on topics from pension system to individual savings and wellbeing.
The pandemic, market volatilities, and economic conditions have compounded the challenges brought on by population ageing and longevity. As a result, early planning and frequent review of holistic retirement readiness is of upmost importance. Recognizing the need for support on retirement planning, HKRSA launched a new portal (retirehk.com/退優.com) in 2021 to provide relevant information on wealth, health and livewell. We have also worked with media partners and offered webinars to engage the broader population on various aspects of retirement planning. I encourage you to take advantage of these offerings and provide your feedback to us so we can continue to serve you better.
As social distancing requirements continue to ease, I very much look forward to meeting and engaging with our members and supporters at a future events. Thank you again for your continued support of HKRSA.